CU Denver's School of Education & Human Development Announces New Associate Dean for Equity, Diversity, and Inclusion
SEHD makes strategic shifts to prioritize EDI efforts as well as the changing needs of its staff, faculty, and students by naming Dr. Antwan Jefferson to the role
Julia Cummings | School of Education and Human Development
Mar 1, 2022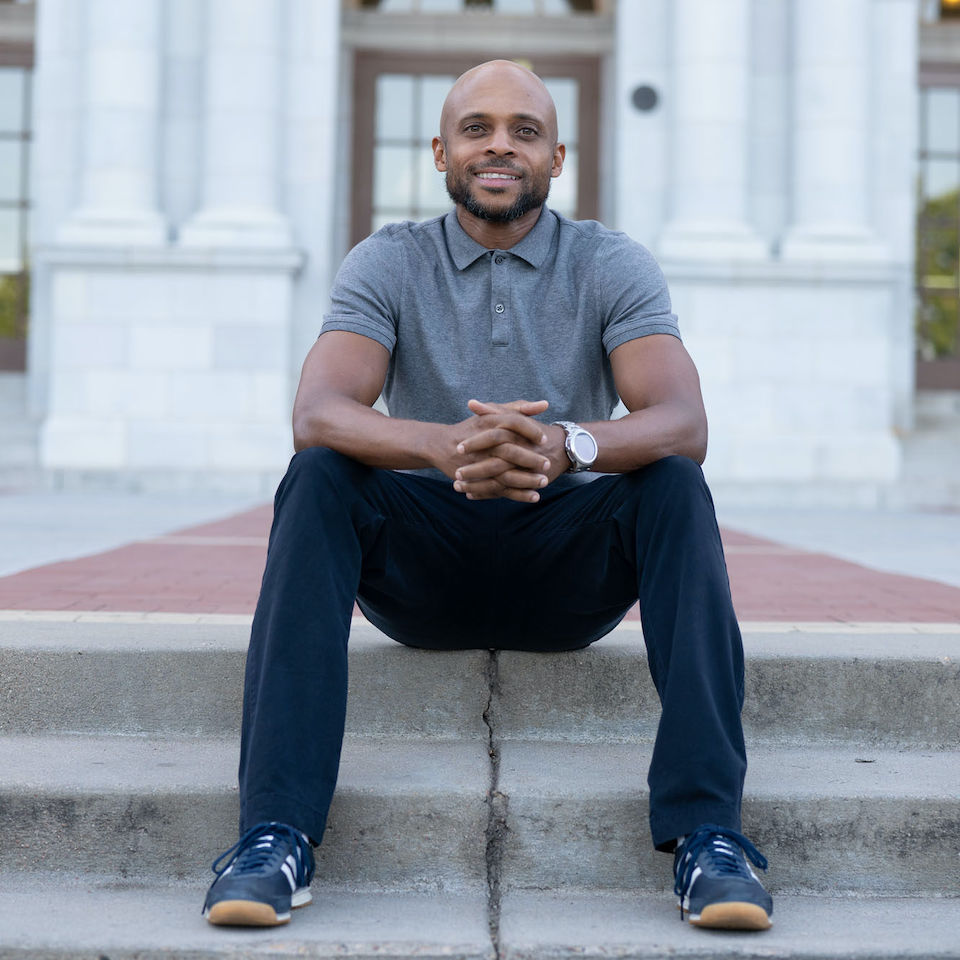 CU Denver's School of Education & Human Development (SEHD) has announced the promotion of Antwan Jefferson, PhD to Associate Dean for Equity, Diversity, and Inclusion (EDI). This newly created role intersects several critical priorities for SEHD. Dr. Jefferson will lead and collaborate across the SEHD to guide the vision and strategic planning to instill EDI into overall operations of the SEHD and within the programs and pedagogies experienced by its students.
Jefferson is devoted to building upon the impactful equity work already going on in SEHD while also increasing visibility of EDI structures and resources at all levels of the organization. He also is committed to emphasizing support to diverse faculty and staff, and doing so collaboratively. He will report directly to SEHD's new Dean at the culmination of the SEHD Dean's Search and will serve on the SEHD Dean's Team.
"I hope my SEHD family can feel my excitement, my gratitude, and my hopefulness about doing this job justice in terms of my time, my efforts, and your investment in me," said Jefferson. After having interviewed and applied for the position, Jefferson is grateful to Interim Deans Scott Bauer and Barbara Seidl and the hiring committee for selecting him for this role. He also appreciates the importance of the new role, in a year in which a multitude of entities – from corporations to school districts around the country – are adding similar roles. Yet, he also appreciates and knows that SEHD has been engaged and committed to EDI work for many years. His role will be 80 percent administrative and 20 percent teaching, allowing him to continue to support doctoral students as well as teaching undergraduate students in the Human Development and Family Relations program.
Many in the CU Denver community will be familiar with Jefferson. From 2020 - 2021, he co-chaired the university's Equity Task Force. In 2019, he was named a TIAA Chancellor's Urban Engaged Scholar.
In the coming year, Jefferson is focused on the following four priorities:
Advancing SEHD EDI Infrastructure
Becoming an "equity serving school" within an "equity serving institution" by collaborating with the existing SEHD DEI committee to intensify the scope and depth of developing and retaining SEHD faculty, professionals and students who are also members of under-represented groups including, but not limited to, BIPOC (Black, Indigenous, Persons of Color), Latinx (Hispanic and Latino), LGBTQ+ (Lesbian, Gay, Bisexual, Transgender, Queer, Plus), people with disabilities, veterans, and others through organizational climate changes and through principled equity pedagogies.
Cultivating an Inclusive SEHD Community
Encouraging all members of SEHD's community to strengthen connections, inspire ideas and build relationships, thereby advancing community members' growth, professional advancement and overall well-being and belonging. We are all places of input for what it means to be inclusive.
Realizing the SEHD EDI Commitment through campus and community partnerships
Building new and existing partnerships through increasing awareness of SEHD's commitment to Equity, Diversity, and Inclusion. This will include work with the Office of Disability Resources, the Center for Faculty Development and Advancement, the Center for Excellence in Teaching and Learning, the Center for Identity and Inclusion to learn from, among and with those Centers how the work might be harmonious with the campus strategic plan.
Further developing an EDI Practice and Scholarship Agenda in SEHD
Developing and executing a research collaborative to support grants, programs and activities that advance awareness of DEI with internal and external stakeholders.
Jefferson is a proud alum of SEHD. He earned his PhD in Educational Leadership and Innovation from CU Denver in 2013, following completion of a dissertation entitled "(Un)Invited Families: Locating the Institutional Power of School at Work Against the Involvement of Families." In his spare time, he is the editor-in-chief of the Denver Journal of Education and Community, as well as a board member for Denver Metro Community Impact, Colorado Youth Congress, and Mile High Ministries.
About the School of Education & Human Development
The School of Education & Human Development at the University of Colorado Denver attracts students who are passionate about careers in teaching and mental health. We match their passion with an education that is rooted in diversity, technology, proven approaches and real-world practice. That's why our graduates are prepared to make immediate and life-long impacts on people, communities and the world.