CU Denver's Antwan Jefferson Elected Vice Chair of the WICHE Commission
Jefferson to Chair WICHE Commission in 2024
Julia Cummings | School of Education and Human Development
Dec 9, 2022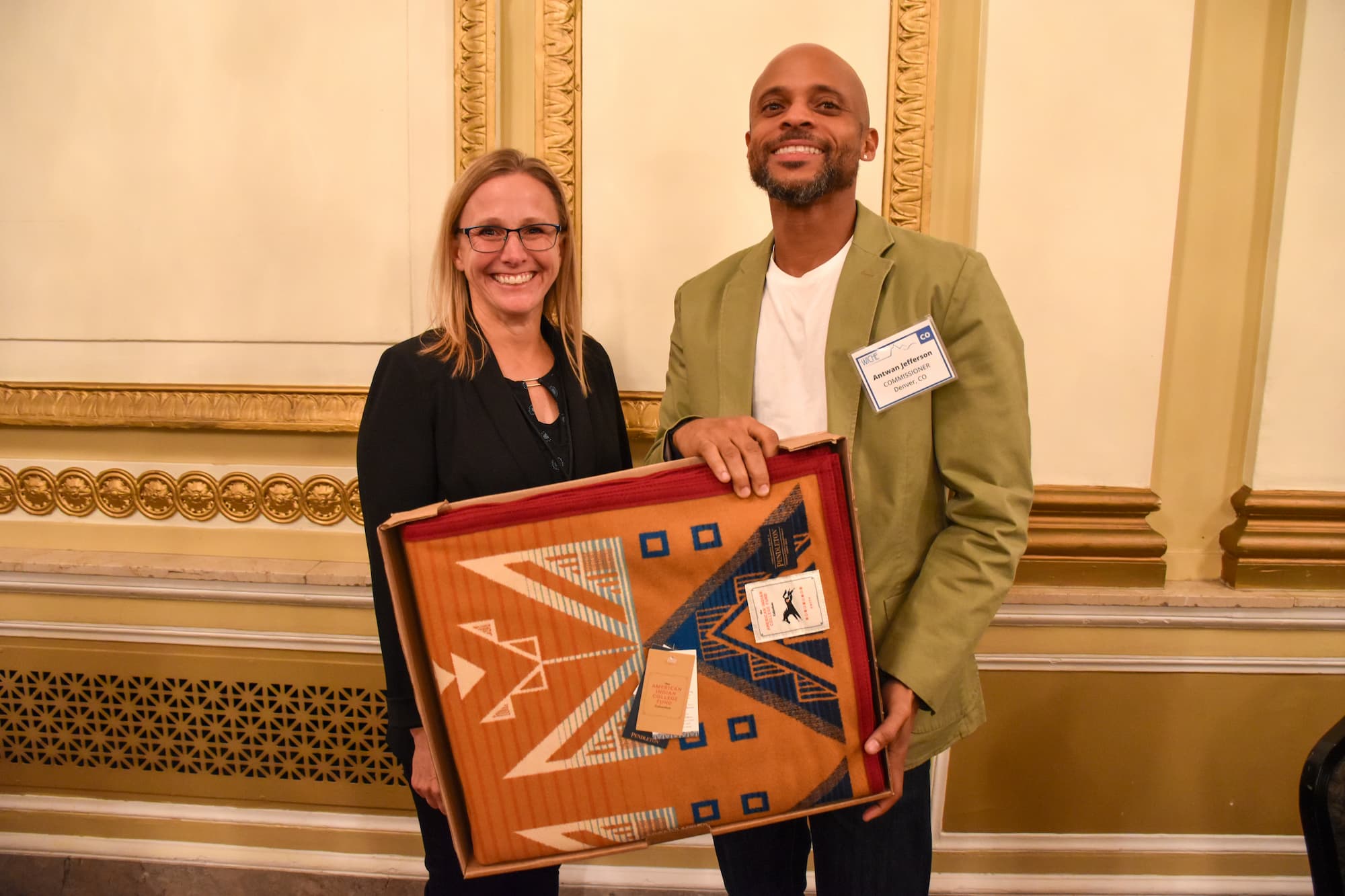 In a December 5 press release, the Western Interstate Commission for Higher Education (WICHE) announced that Antwan Jefferson (PhD '13), associate dean for equity, diversity, and inclusion (EDI) and clinical associate professor in the School of Education & Human Development (SEHD) at CU Denver, began a term as vice chair of the WICHE Commission in November 2022 alongside WICHE Chair Matt Freeman, executive director of the Office of the Idaho State Board of Education.
Jefferson will assume the role of WICHE Commission chair in November 2023, upon a vote by the Commission. WICHE works collaboratively to expand educational access and excellence for all residents of the West. By promoting innovation, cooperation, resource sharing, and sound public policy, WICHE strengthens higher education's contributions to the region's social, economic, and civic life.
Jefferson has served as a WICHE Commissioner since 2017 and is one of three WICHE Commissioners representing the state of Colorado. Members of the WICHE region include Alaska, Arizona, California, Colorado, Hawai'i, Idaho, Montana, Nevada, New Mexico, North Dakota, Oregon, South Dakota, Utah, Washington, Wyoming, and the U.S. Pacific Territories and Freely Associated States.
Many in the CU Denver community are familiar with Jefferson. He earned his PhD in educational leadership and innovation in 2013, following completion of a dissertation entitled "(Un)Invited Families: Locating the Institutional Power of School at Work Against the Involvement of Families." From 2020 to 2021, he co-chaired CU Denver's Equity Task Force. In 2021 and 2022, he co-chaired the Institutional Equity Advocacy Council and was an Equity Fellow in the Office of Diversity, Equity, and Inclusion. In 2019, he was named a TIAA Chancellor's Urban Engaged Scholar.