CU Denver Alumna Named Colorado's Next Education Commissioner
Julia Cummings | School of Education and Human Development
Jul 13, 2023
CU Denver alumna Susana Cordova (MA, '00), former superintendent of Denver Public Schools and deputy superintendent for Dallas Independent School District, is Colorado's new education commissioner. She holds a MEd in Educational, Instructional and Curriculum Supervision from the School of Education & Human Development (SEHD).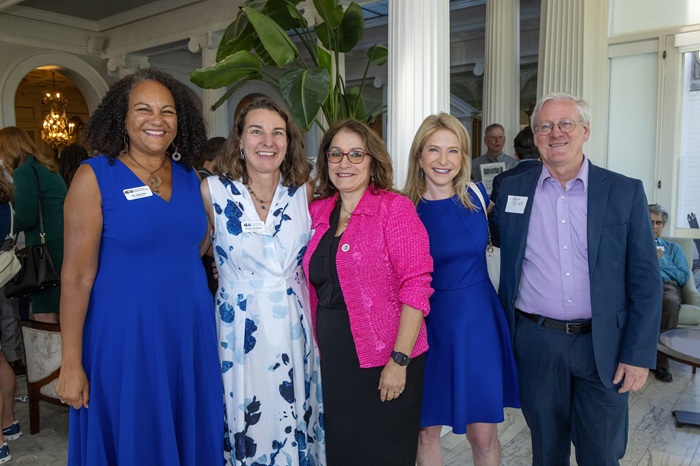 From left to right: Lisa Roy, Katy Anthes, Susana Cordova, Michelle Marks, and Paul Teske
Cordova celebrated the important milestone at the Governor's Residence at the Boettcher Mansion on June 27, 2023, surrounded by friends and supporters, including Michelle Marks, PhD, chancellor of CU Denver, Paul Teske, PhD, dean of the School of Public Affairs, Lisa Roy (MA '96, EdD '16), SEHD alumna who leads Colorado's Department of Early Childhood, and Katy Anthes (MPA '01, PhD '07), former education commissioner from 2016 to 2023 and two-time School of Public Affairs graduate.
"We are so thrilled to have an alumna of our School of Education & Human Development in this important role," said Michelle Marks, chancellor of the University of Colorado Denver. "The evolution of Susana's career has been extraordinary, from student, teacher, advisor, principal, and administrator to her current commissioner role. We appreciate her Denver roots and professional focus around student success and equitable outcomes for all learners."
Marvin Lynn, PhD, dean of the School of Education & Human Development, couldn't be happier about Cordova's new position. "I'm thrilled that Dr. Cordova, with her extensive leadership and teaching background, will take on this critically important role in our state," said Lynn. "She is a shining example of the significant impact our alumni are having on the State of Colorado."
At the celebration, Cordova highlighted her strong upbringing in a working-class family in Southwest Denver. "It's not a small thing for me to come into to this role," said Cordova. "I'm here because of the hard work of so many people who helped me get here. My very favorite quote is, 'Praise the bridge that carried you over,' because none of us get to where we are alone. I'm thrilled to be able to be here. And I know that this is a room full of people who want our kids to succeed, who want me to succeed, and I want all of us to succeed. I'm incredibly thankful for your support."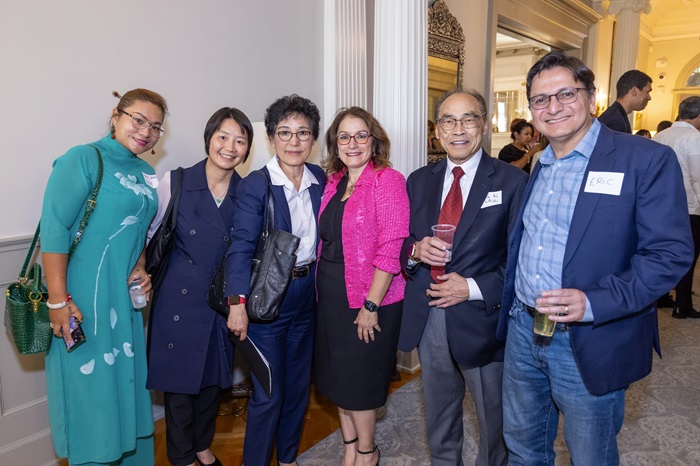 From left to right: Victoria Chen, Ruby Choi Fung Wong, Margaret Choi, Susana Cordova, Woon Ki Lau, and Eric Duran (Cordova's spouse)
Margaret Choi, Ruby Choi Fung Wong, Woon Ki Lau, and Victoria Chen from the Colorado Chapter of the Organization of Chinese Americans (OCA), were at the event drumming up support for their 5K Panda Run and Lunar New Year events, which raise funds for student scholarships supporting low-income students of primarily Asian-Pacific Islander descent who plan to use their education to benefit their Colorado community. OCA Colorado established a scholarship at CU Denver in 2021.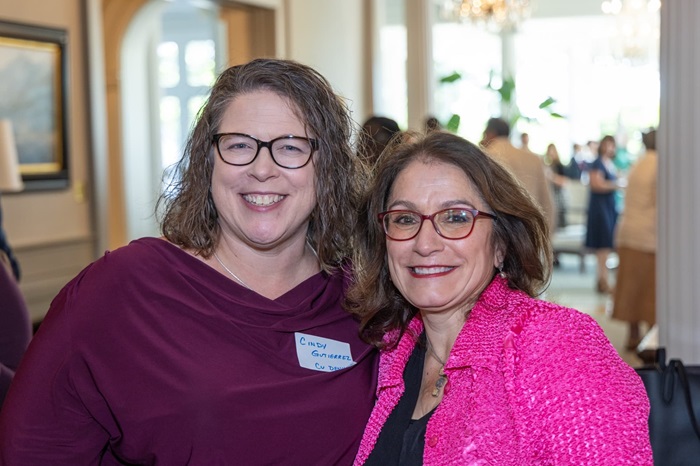 Cindy Gutierrez with Susana Cordova
CU faculty members, staff, and students celebrated Cordova's selection that evening, including Cindy Gutierrez, PhD from SEHD's Office of Partnerships. "It's incredible to have someone like Dr. Cordova in this role," said Gutierrez. "She's such a champion for children in our state and their families, particularly our diverse, bilingual families and youth. She's also a strong supporter of educators as well. She just brings so many gifts, talents, and firsthand knowledge to the position."