ASPIRE to Teach Program Celebrates 10th Anniversary
Julia Cummings | School of Education and Human Development
Dec 1, 2022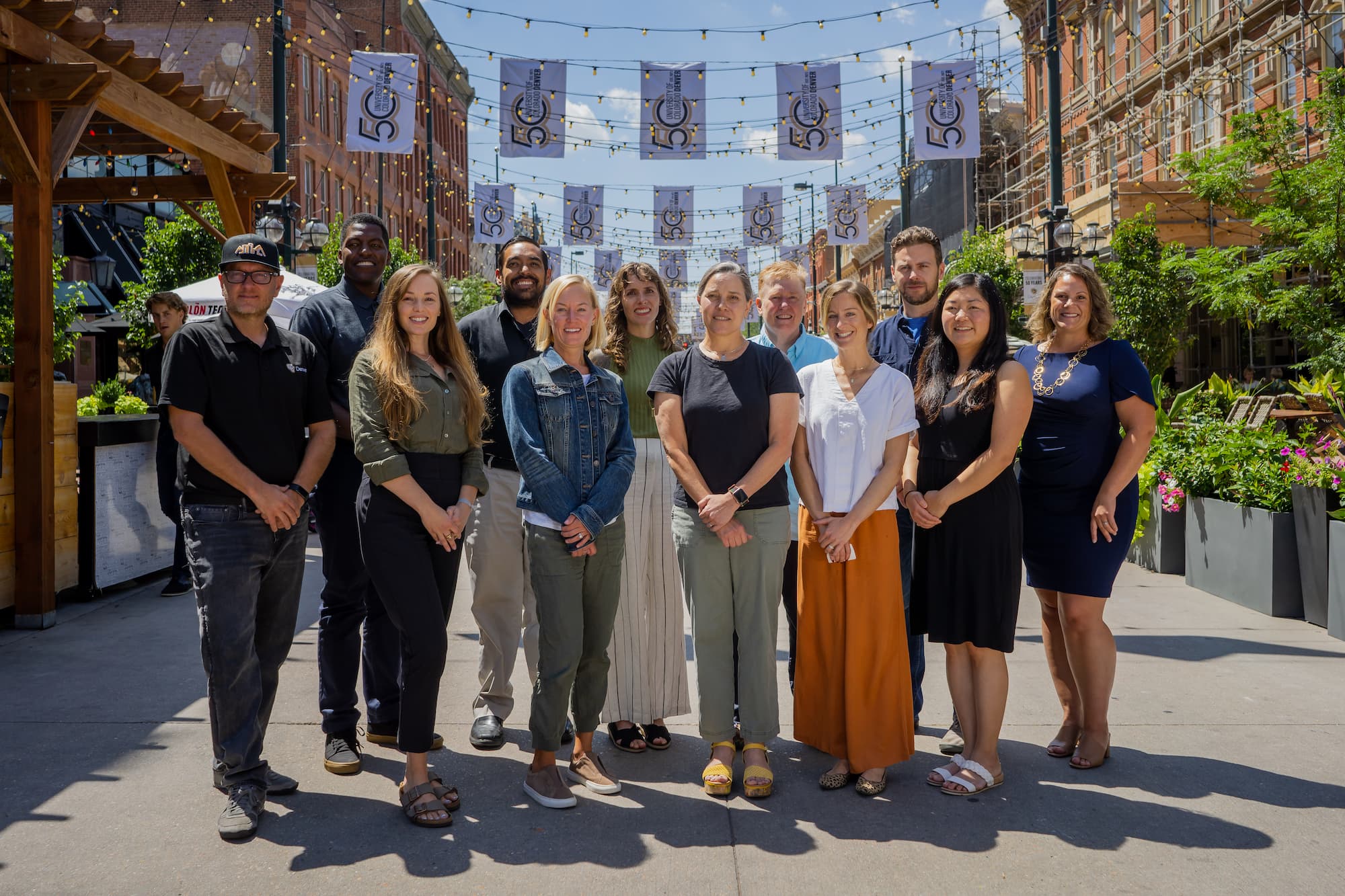 In the last decade, CU Denver's ASPIRE to Teach program has inspired and provided alternative teacher licensure to 2,454 individuals. This highly personalized and low-cost option is designed for individuals living in Colorado who already have earned a bachelor's degree and wish to pursue a teaching career. Participants experience a yearlong on-the-job preparation while earning a salary as a teacher in a school.
According to Suzanne Arnold, PhD, executive director of ASPIRE to Teach, the program was established in 2012 at the request of Teach for America (TFA) leadership. They wanted to continue their partnership with CU Denver and hoped the university would become a designated alternative licensing agency for new teaching enthusiasts and continue providing master's degrees to TFA graduates.
Arnold met with the Colorado Department of Education, completed their robust application, and rejoiced when ASPIRE to Teach was accepted as a designated agency. Next, she leveraged her experiences as an assistant clinical professor in teacher education to build out the general education curriculum, which is rooted in tenets and principles found in CU Denver's traditional teacher preparation program.
Since its creation, ASPIRE to Teach has helped Colorado's school districts address teacher shortages and high-need gaps.
"As a rolling admissions program, we're here to provide service to school district superintendents and human resources teams across Colorado who need to get individuals licensed to teach," said Arnold. "We are known as a high-quality, relationship-driven program. We pride ourselves on our customer service. We genuinely care. Most of our new candidates come to us through positive word of mouth. If someone has a school district job, and they need an alt license, we take them under our wings and go from there."
ASPIRE to Teach attracts diverse high achievers, many of whom already have advanced degrees and are changing careers. The program uses technology in innovative ways to reach prospective teachers across Colorado, including rural communities. The reach currently spans 104 school districts of all sizes, representing 58 percent of the state's districts. Denver Public Schools currently has the largest teacher candidate representation, followed by Douglas County School District, Harrison School District, STRIVE, and DSST Charter Networks. The program impacts all types of schools—public, private, charter, innovation, rural, facility, early childhood, and the Department of Youth Services and Corrections. About 25 percent of ASPIRE alumni return to CU Denver to obtain MA degrees, impressive considering that another 25 percent of teacher candidates enter the program with advanced degrees.
ASPIRE to Teach endorses all qualifying content areas, except teacher librarian. Popular endorsements include high-need fields, such as math, science, elementary education, and English. They also include Special Education K-21 generalist, a program area built by Jennifer Fox, EdD, in 2013. Fox started with ASPIRE in 2013 as an instructor and now serves as the director. In addition, ASPIRE provides endorsements for high-demand electives, including visual arts, physical education, music, drama, and computer science.
"The average age of students in the program is 34. Career changers are coming from the STEM field from jobs such as engineering, scientific laboratory research, and the military," said Arnold. "Most do not have the luxury of taking a year off, of not earning an income. They need to find a quick entry point into teaching. That is the beauty of alt license. These science and math candidates can immediately move into a new career while they are enrolled in our program, and get the support they need to be successful and develop as a teacher. As for our elective students, they have incredibly interesting backgrounds, including a women's Colorado badminton champion and a Broadway touring musician."
One of the things that might be surprising about ASPIRE is that faculty members do not give grades. Instead, they use formative and summative feedback, modeling how they would creatively teach students while working toward achieving desired results and competencies.
Some ASPIRE to Teach contracted employees are former students in the program. This includes Michael Machado, an instructional coach in social studies for Adams 12 School District. The retention rate among full-time faculty has been 100 percent in the last nine years. "You can feel the passion that the ASPIRE faculty have for what we are doing. We are a collaborative group who love each other and our students," said Arnold. "It's truly a community."
Arnold and her team believe the 10th anniversary can serve as both a time of celebration and a call to action. "There's a great need for teachers. We astound all partnering school districts with our high-quality offering led by pedagogical experts. We look forward to making future connections and will travel to your school district to create plans."
For more information, visit https://education.ucdenver.edu/aspire.