CU Denver partners with Lamar Community College to offer early childhood, elementary, and special education teaching degrees
Students can now earn bachelor's degrees leading to teaching licensure without leaving the greater Lamar region
Mar 15, 2023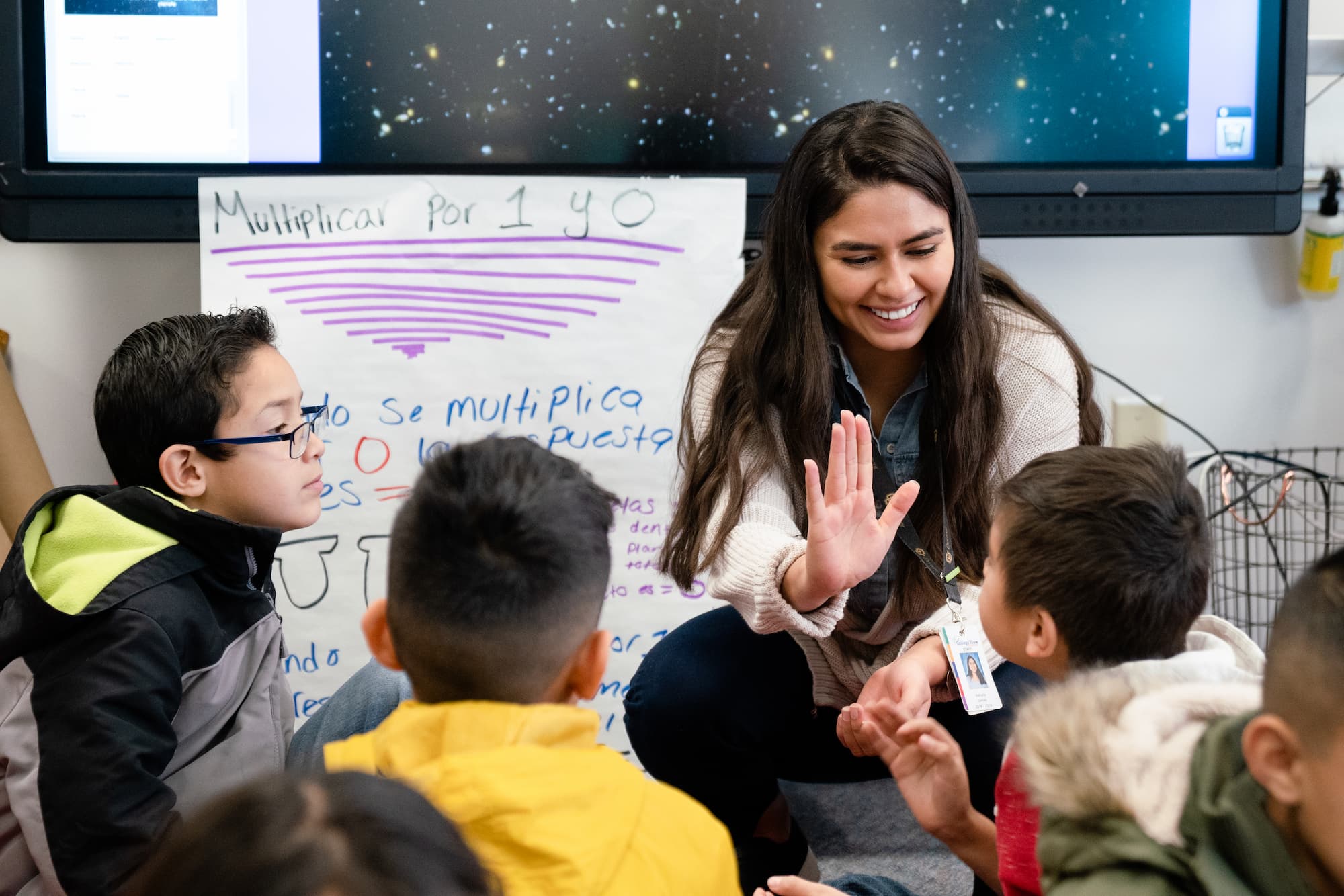 DENVER—Lamar Community College (LCC), found on the eastern plains of Colorado, will join the group of community colleges partnering with CU Denver's School of Education & Human Development to help curb the dire teacher shortage. The expansion of The Partnership for Rural Educator Preparation (T-PREP) program is happening thanks to a $6.4 million Teacher Quality Partnership (TQP) grant award from the United States Department of Education. This fall, bachelor's degrees leading to teaching licensure in early childhood, elementary, and special education may be completed in their entirety without leaving the greater Lamar region.
"We at Lamar Community College are excited to be part of the T-PREP partnership, an innovative and creative initiative designed to advance pathways to degrees and careers by meeting regional workforce needs and expanding access and support to rural students," said Dr. Rosana Reyes, President of Lamar Community College.
At the beginning of 2023, there were 426 rural educator positions not filled through traditional hiring practices across Colorado. And according to the Colorado Department of Education and Boards of Cooperative Educational Services, these openings were exacerbated by 247 additional positions in these smaller communities still left unfilled from the fiscal year 2021 - 2022. CU Denver has a great track record of preparing teachers for these much needed roles and will put the grant to good use through these partnerships.
"We are really excited to establish this partnership with Lamar Community College to grow the teacher workforce in Southeast Colorado," said Marvin Lynn, Dean of CU Denver's School of Education & Human Development. "The T-PREP program has had a transformative impact on the recruitment of diverse teachers in our state. This partnership strengthens this work in important ways."
To help solve the teacher shortage challenge, this program preparing students with an education that is rooted in best practices and a strong commitment to working in rural communities. Hands-on learning opportunities are incorporated throughout the program including early field trainings and a full year of teaching experience in a local classroom. T-PREP is currently thriving in other rural Colorado communities at Northeastern Junior College in Sterling, Otero College in La Junta, and Trinidad State College on both the Alamosa and Trinidad campuses.
Students and family members interested in this teaching program are invited to a free kick-off event on Wednesday, March 22 from 6:30 to 8:00 p.m. at the Lamar Community College Wellness Center, 2401 S. Main Street, Lamar, CO 81052. Dinner will be provided. Faculty members and recruiters will be on hand to explain the program and answer questions. RSVP by March 20 and learn more about the new partnership at: lamarcc.edu/academics/tprep/.